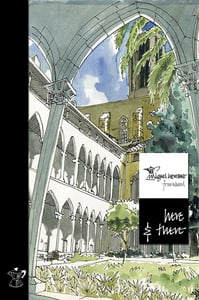 €

10.00
This is a collection of spreads taken form some of my sketchbooks. The drawings were all made from life in Barcelona, Bologna, Casalecchio, Clermont-Ferrand, Cremona, Girona, Lisbon, London, Madrid, Paris, Porec, Teruel, Treviso, Vic and Xábia, beetween june 2007 and august 2011.
140x210 mm
96 pag
Cover 300 g offset paper, interior 130 mm offset paper.
Please tell me if you want a signed copy.